Itinerary
09.15am Cycle from Yountville through Yount Mill Road
10.00am Paradigm Winery tasting
12.00pm Wine & Cheese pairing at Jessup Cellars
01.30pm Lunch at Lucy Restaurant
03.00pm Bardessono Gardens promenade
04.00pm Classic Tasting at Handwritten Wines
05.30pm Montecristi Panama Hats & Alpaca Collection
07.00pm Dinner at Ad Hoc
Night at Bardessono Hotel & Spa
À bicyclette
Depart from Bardessono with bicycles prepared for you. Take a right at exit and keep going straight onto Yount Mill Road. Breath in the morning fresh air as this quaint road will take you around through vineyards and back to 29.
Paradigm Winery
From Yountville, cycle up to Paradigm on Yount Mill Road. Crossing 29 onto Dwyer Road, as you take a left into the Paradigm Estate, Mary Ann will welcome you with a vineyard tour, explaining the history & philosophy of the family as well as vineyard and winery practices. Walking back to the Paradigm home, you will taste a selection of their current releases which changes seasonally. The tasting offers an overview of the general Oakville appellation and goes into their green initiatives, the 1% for the planet initiative and what challenges they have faced over time. Book a tasting or call (707) 944-1683
Jessup Cellars
Cycling back to Yountville, Jessup Cellars will have prepared a cheese pairing including 6 different artisanal cheeses, mixed nuts and dark chocolate from Annette's in downtown Napa. Napa Green Certified winery, Jessup Cellars is known as the friendliest & most knowledgeable tasting room in Napa Valley. They will make sure to make the pairing as educational or laid back as you would like! The tasting takes place inside their art gallery curated by resident artist Cynthia Carey. Book a tasting or call (707) 944-5620 x1
Lucy Restaurant
Lucy Restaurant is just a short 10 minute walk away from Jessup Cellars. On your walk, enjoy Yountville's Art Walk, the French Laundry Gardens and the Van De Leur park to name a few. Lucy restaurant is located inside Bardessono Hotel & Spa, one of two LEED platinum certified hotels in the US which is telling of their commitment to the environment. Chef Jim Leiken prepares a seasonal menu using ingredients from Bardessono Garden as well as local healthy selections, everything is truly "field to fork". After lunch, take a promenade around the gardens to unwind. Book a table or call (707) 204-6030.
"Our culinary philosophy blends modern aesthetic with eco-spirit." 
Bardessono Gardens
Gardens at Bardessono are a integral part of their green initiatives and help contribute to their LEED platinum certification, which they were the first to obtain in California. Take the beautiful garden in with a stroll through the property. Herbs used at Lucy restaurant and plants suited to offset our carbon footprint will delight you along the way. Opt for an even more sustainable stay at Bardessono and you will be able to contribute to this initiative by planting herbs yourself!
Handwritten Wines
Handwritten Wines is a small boutique winery producing about 2500 cases a year. Napa Green Certified winery, they are known for their comparative tasting of hillside Cabernets Sauvignon from 2 acre block vineyards. Bill, Matt & Vi will take you through the 'Tales of terroir' with their Classic tasting. Greeting you into their home to enjoy different Napa Valley appellations (AVAs) side by side, it is a unique way of discovering Napa Valley's diversity in terms of soils and climates. Take a moment to write a handwritten letter to an old friend after your tasting. Book a tasting or call (707) 944-8524.
"Evocative wines • Elevated vineyards" 
Montecristi Panama Hats & Alpaca Collection
Considered haute couture in the Panama hat trade, Montecristi hats are sculpted to size during your visit. The family owned shop has been in Yountville for several years and has adapted hats for popular figures such as Johnny Depp. Their high quality standard and passion for artisanal South American lifestyle has lead them to source Alpaca and Vicuña wear from Peru. A must see in Yountville. Shop online.
Ad Hoc
The 4-course menu at Ad Hoc changes daily and courses are served family style. Chef Thomas Keller started this – at the time – temporary restaurant back in 2006 always focusing on quality ingredients with dishes to be shared. Life is good at Ad Hoc, be prepared to relax in a refined yet friendly atmosphere. Favorites include fried chicken typically available Thursdays. Book a table or call (707) 944-2487.
Bardessono Hotel & Spa
Bardessono's approach to offering the best of the good life is balanced with a celebrated appreciation for the local community of artisans, chefs, and wine makers.
Book your stay or call (855) 232-0450.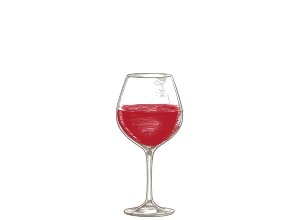 Handwritten tasting experiences are available 7 days a week from 10am to 6pm by appointment only.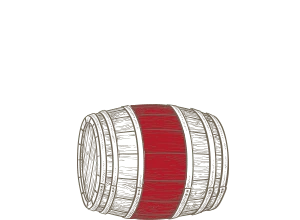 Become a member of the Handwritten Member Circle for access to limited bottling and exclusive events.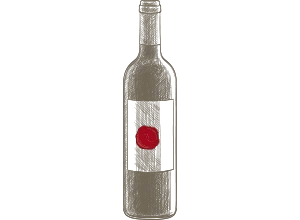 It's not just great fruit that makes great wine,  it's also the care and attention of every hand that touches it.