NAPA VALLEY MOUNTAIN TASTINGS
Itinerary
10.00am Tasting at Fantesca Estate
11.30am Lunch
01.00pm Tasting at Joseph Phelps
02.00pm Tasting at Dakota Shy
04.00pm Tasting at Handwritten Wines
Fantesca Estate & Winery
Once you start driving up Spring Mountain on the edge of St. Helena, you can feel the elevation change and a cooler breeze coming through the area. When you pull down the long drive to Fantesca, you're greeted by a beautiful, expansive view of the vines and then see a huge cellar door into their caves.
Greeted by your host, you are one of only two groups on the extremely private property where Heidi Barrett makes her wines. After looking over the vines and taking a quick peak into the caves, you head into a private study for your tasting. Diving into four different wines, it takes you on an experience that you will not forget! Your host stays with you throughout your tasting, answering any questions and providing an educational experience while walking you through extremely exclusive wines. Tasting new and older vintage wines allowed us to dive into our senses and kick back and enjoy ourselves on a big, comfy sofa. As we left, we knew it was an experience that we couldn't replicate anywhere else in the valley. Spring Mountain is such a special place!
Also, don't forget to take a peak at your corks next to your wine. Each cork has a fortune on it! Such a fun treat to take home as a keepsake.
Joseph Phelps
As you drive off of Silverado Trail down the winding path up to Joseph Phelps, you can see their beautiful estate wrapping their gorgeous, new tasting room. Upon arrival, you're greeted by your host who will seat you at your tasting. Lucky enough, we were able to sit outside in the shade in adirondack chairs overlooking the vines. Right as you sit down you start off with a crisp white and sit back to enjoy a full flight of six wines. 
During your tasting, you have excellent quality time with your host who explains their different vineyard sites and any upcoming events and happenings around the vineyard. When we were there, you could see the fire damage from the Glass Fire out in the distance, and our host explained about the fires that had impacted the winery and the wine itself. 
Rounding out the tasting with two different vintages of Insignia, 2008 and 2014, really allowed for you to taste all of what Napa Valley has to offer and is such a treat! With a mix of their distributed and non-distributed wines, Joseph Phelps shows off everything that you want to see!
Dakota Shy
Tucked just off of the Silverado Trail in the foothills of the Vaca Mountains, you will find Dakota Shy. Once on the property, we found that we were the only ones on site and had our private tasting and tour with Estate Manager Payton Smith. He told us the story about how Dakota Shy came into its own, while also giving us a tour of the beautiful grounds. They even have a gazebo and long farm table when wine club members are in town tasting to enjoy.
Something extra special, Payton had us smelling the inside of the new and twice used barrels to really get your mind going on your upcoming tasting. Once seated for the three wine flight, we dove into 2019 wines, tasting a range of reds. A favorite was their Social Currency! Absolutely delicious and will age with a lot of grace. If you are a large format fan, they have all sizes in every wine, so make sure to check Dakota Shy out!
Handwritten Wines
Arrive in beautiful Yountville and drive down Washington Street passed Michelin star restaurants. Handwritten Wines tasting room is just on the other side from The Estate Spa!
If you are early, you get to write a postcard to a friend (or yourself) while the final touches are being added to your tasting. The tasting is pre-poured other than the white and we had Champagne (the real thing) offered upon arrival! The tasting room makes you feel right at home with couches, card tables, etc..
During the tasting itself, educational yet relaxed, you are able to compare 100% Cabernet Sauvignon wines from specific AVAs and since we wanted to focus on mountain wines, we asked that specifically when we made the reservation (although all their vineyards are from hillside/elevated vineyards). We tasted Mt Veeder, Diamond Mountain and Howell Mountain, all of which are reserved for members.
We booked the Bread & Butter Experience which had aged Gouda, specialty salami, three different butters and fresh bread from Bouchon Bakery!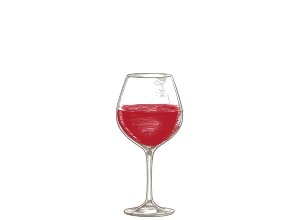 Handwritten tasting experiences are available 7 days a week from 10am to 4pm by appointment only.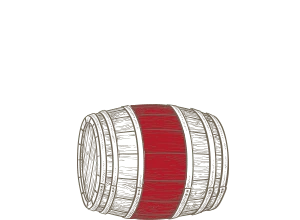 Become a member of the Handwritten Member Circle for access to limited bottling and exclusive events.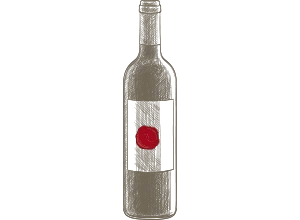 It's not just great fruit that makes great wine,  it's also the care and attention of every hand that touches it.