HOWELL MOUNTAIN NAPA VALLEY
Check out this great itinerary for a day in Napa Valley and Howell Mountain!
Itinerary
09.15am Leave Hotel Villagio
10.00am Tasting at Dunn Vineyards
11.30am Tasting at Cimarossa
01.30pm Lunch at Press
02.30pm Visit Wish boutique
03.30pm Tasting at Handwritten wines
05.00pm Relax by the pool
06.30pm Dinner at Bouchon Bistro
Night at Hotel Villagio
Wine Tasting Driver
Wine Tasting Driver has been a premier transportation provider in the Napa Valley for over 5 years. All of their drivers are wine industry professionals, so you get much more than a driver! You get a guide that can answer questions throughout the day, and always happy to ensure that your time spent in wine country is extra special. They offer 2 different transportation options:
Designated Driver Service – They drive your car – $45/hr with a 6 hour minimum. They are fully insured and licensed to drive your rental or personal vehicle so they show up at your lodging location and take over driving from there!
Car Service – $75/hr 6 with a 6 hour minimum. They have 2 Full Size SUV's with everything to ensure your ride is comfortable and safe!
Book a tour online or call 707-681-7050
Dunn Vineyards
"The extremely humble, hard working, and down to earth Dunn family represent a Napa Valley mountain wine growing legacy that is seemingly unheard of in a region where multi-generation wine families are not that common. Randy Dunn started farming on Howell Mountain in 1979 and has not stopped since. On my visit in April of 2021, I saw Randy still riding his ATV through his vines while his son, Mike Dunn, has taken over winemaking and farming. We were lucky enough to have Mike himself as our host that day and he could not have been more gracious, hilarious, and amazingly intertwined with the land and the wines that they craft. The experience starts in their farm where they talk about their history and farming practices. They briefly walk you through their crush pad and fermentation tanks while leading you through to their caves where they cellar their barrels and explain why they use certain coopers like Tonnellerie.
After a brief tour, the tasting is commenced in a house above the cellar where we got to sit around the table with Mike as he talked about the two Cabs ($100-130) that they make for Dunn as well as Mike's own label called Retro Cellars where he shared his Zinfandel ($50) and Syrah ($60) with us. After two hours on their property and some great conversation, we all bought wine that Mike pulled from their cellar and proceeded to give us a warm farewell. We were all so touched by our experience at Dunn Vineyards and I'm looking forward to coming back again and again." – Grant Wood
Contact Kara Dunn (kara@dunnvineyards.com) to visit Monday through Friday.
Cimarossa Wines
"This was a wonderful experience. Our host – Daniel Hauck – was fantastic. He came from the hotel world and has worked in some of the top hotels/inns in the Napa Valley, including Meadowood and Poetry Inn.
The experience started with a lovely ride around their vineyards in their Polaris off-roader. We were then taken to an adorable cottage where our wines were pre-poured and awaiting our arrival. Similar to Handwritten, our flight was all Cabernet Sauvignons, same clone, from various areas of the vineyards. They also produce a Nebbiolo, which was stunning! Daniel provided a little cheese and charcuterie board and fresh focaccia bread that we enjoyed with some of their estate olive oil. Again, this was a fantastic experience! " – Visited by Christina Beverly
Book 707-307-3130
Lunch at Press
Napa Valley institution, Press is situated just south of St Helena and is known for it's unique, extensive & award winning wine selection, currently directed by Vincent Morrow, MS. Press doesn't stop there, whilst they used to be known as a steakhouse, Chef Philip Tessier has truly brought a new culinary vision. Sourcing from legendary purveyors around the Bay Area, the Brigade challenges Napa Valley cuisine with every dish.
Press restaurant is also about honoring it's past and staying a local favorite – some still make it their daily routine to have drinks and a dish at the bar! Atmosphere is elegant yet relaxed which some would say is the spirit of Napa Valley.
Make reservations: book online | 707.967.0550 ext 1. | Menu
Wish
Artist Cynthia Carey's home. On St Helena Main St, this little boutique gathers most of Cynthia's life chapters as an artist. Amongst her highly expressive paintings, mixed media pieces & vintage pieces, you will find the famous trays & plates she creates. Truly a delightful, reviving stop in a day of wine tasting!
Address: 1359 Main St, St Helena, Calif. | 415-601-3833
Handwritten Wines
Driving back to town after a day on Howell Mountain, Handwritten Wines will welcome you right at home in the SOYO house. Enjoy a relaxed atmosphere in comfort. The Bread & Butter tasting is our recommendation as it features the classic side by side of small lot, 100% Cabernets Sauvignon from various AVAs as well as truffle potato chips, sliced Jamòn, shaved cheese, three different types of butter and bread. Handwritten wines sources from over seven different AVAs and the limited production means each flight is always unique. They produce 150 cases of Howell Mountain AVA which is typically reserved for members.
Take a moment to write a handwritten letter to an old friend after your tasting.
"Evocative wines • Elevated vineyards"
Bouchon Bistro
Probably one that doesn't need introduction. French bistro at heart, Chef  Thomas Keller's Bouchon selects only the very best Californian products. You can feel the passion and dedication of the team as the setting is always impeccably French styled. All time favorites include steak frites, mussels & fresh seafood platters – full menu.
Bouchon Bistro is located just up the street from Handwritten wines so you can make reservations around 6pm.
Hotel Villagio
Offering a luxurious sanctuary for guests to retreat to, Hotel Village at The Estate Yountville is situated in the heart of Yountville where some of the first vines in Napa Valley were planted. A welcoming lobby featuring a spacious bar is the perfect spot to sip and relax while an inviting and relaxing pool awaits guests just outside.  With an attention to detail, guest rooms feature wood-burning fireplaces, outdoor terraces or balconies and a signature soaking tub. Hotel Villagio's team is attentive and passionate about making your stay at The Estate Yountville memorable. Connect with the team ahead and they will coordinate your entire stay with customized itineraries or thoughtful packages like the Yountville Crawl.
MG Concierge
"Customized Itinerary"
Unique full or partial Napa Valley Itineraries to fit your specific wants & needs.
Website
or Contact Mike & Gloria at 707-666-2293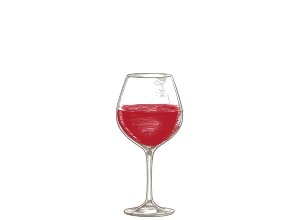 Handwritten tasting experiences are available 7 days a week from 10am to 6pm by appointment only.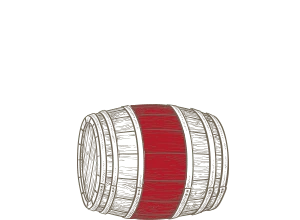 Become a member of the Handwritten Member Circle for access to limited bottling and exclusive events.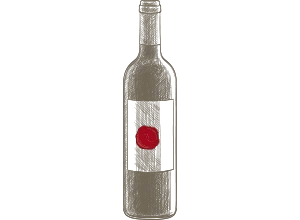 It's not just great fruit that makes great wine,  it's also the care and attention of every hand that touches it.